Dame Lois Muir and Irene van Dyk are two of the most recognisable and loved Netball identities in Netball Zealand. Both have had an immeasurable impact on the sport, not just in New Zealand, but also internationally.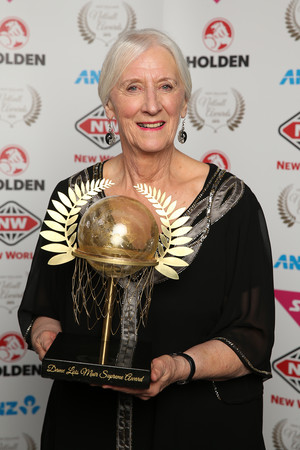 Dame Lois Muir
DCNZM, OBE
Quite simply, Dame Lois is an inspiration for women in sport, not only Netball, with which she is synonymous.
An outstanding player and coach, Lois Muir has been at the forefront of Netball's rise to its present high profile within New Zealand. She was vice-captain of the New Zealand team when Netball began to establish itself as a regular international sport, but it was her achievements as a Selector and National Coach that made Lois Muir one of the few New Zealand sporting figures whose first name alone is enough to identify her.
Lois played for Otago in both Netball and basketball from 1950 until 1964. Playing basketball for New Zealand from 1952 until 1962, and representing New Zealand at Netball from 1960 to 1964, when international play was rare. She was considered the outstanding player in the New Zealand team that lost the first world title final in 1963 by one goal.
Lois Muir coached the Silver Ferns for 15 years until 1988, a period in which they won two Netball World Cups, in 1979 & 1987. Still sought for coaching positions more than a decade after she had "retired", Lois continued as a national selector and has served on several sporting bodies, including Netball New Zealand, the Hillary Commission, the Sports Foundation, the Masters Games and the New Zealand Sports Hall of Fame (to which she was inducted in 1993).
A former Netball New Zealand President and one of the most influential figures in the sport's history, the Dame Lois Muir Supreme Award - the highest individual accolade a New Zealand Netballer can achieve - is named in her honour and presented annually at the NZ Netball Awards.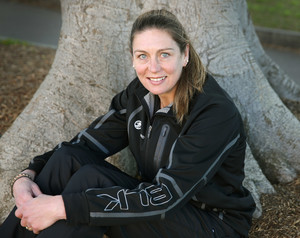 Irene van Dyk
Netball New Zealand Ambassador
Netball New Zealand ambassador Irene van Dyk is one of the world's best known and decorated netballers.
With an international career that is second-to-none, van Dyk amassed 217 Test Caps spanning a 20 year period. She captained her national team earning 72 Test Caps for South Africa after first being selected in 1994, the highlight – beating New Zealand in the semi-finals of the Netball World Cup in Birmingham and going on to claim the silver medal against Australia.
A bold move to New Zealand in 2000 with husband Christie and daughter Bianca started a new chapter for van Dyk, switching allegiances to her adopted country, becoming the most capped Silver Fern of all time with 145 appearances in the black dress.
Van Dyk competed in five Netball World Cups during her career, in 1995 and 1999 for South Africa and 2003, 2007 and 2011 for the Silver Ferns, winning gold in 2003. In that same year, van Dyk won the prestigious Sportswoman of the Year trophy at the Halberg Awards which recognises the best in New Zealand sport.
She has competed at four Commonwealth Games, in 1998 with South Africa and 2002, 2006 and 2010 for the Silver Ferns. She was in both gold medal-winning New Zealand teams to stand atop the podium in Melbourne 2006 and Delhi 2010.