Ignite A Love of Netball
Over the past few years we have seen a shift in participation in the Secondary School space and youth are telling us they want to engage in different ways that better meet their needs.

Using these insights, a Youth Participation and Retention Strategy has been developed (click here for the full version).

The Strategy aims to Connect and Empower Youth by providing participant centred opportunities through quality Netball experiences.
---
Key Outcomes of the Youth Strategy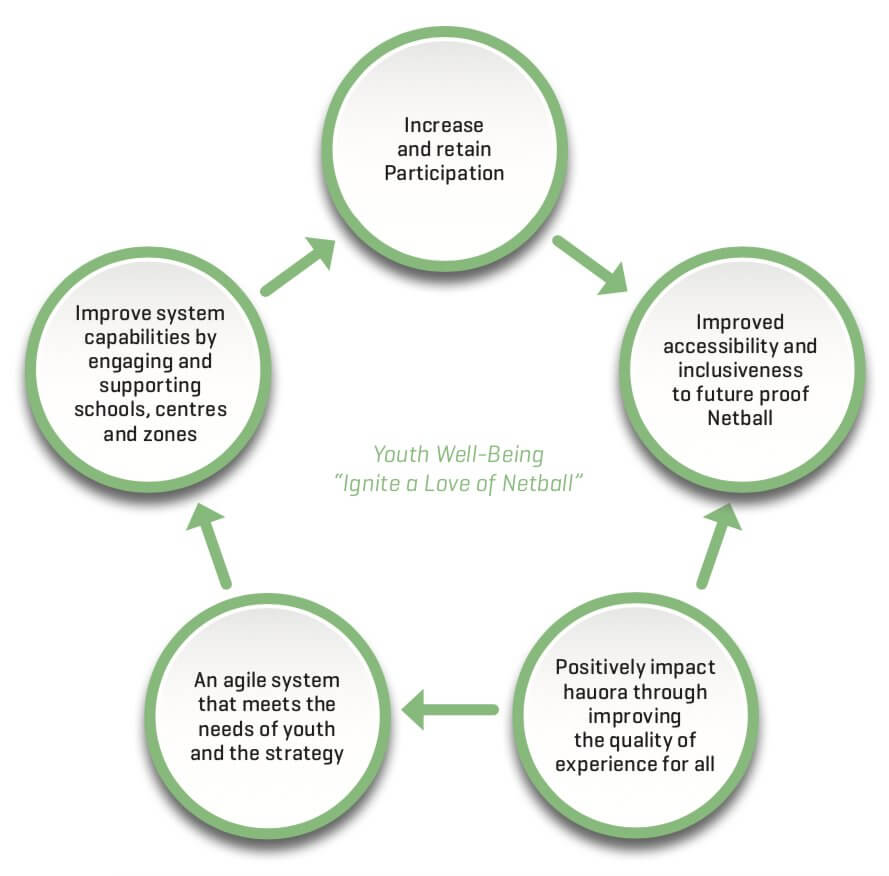 ---
Hapaita te ara matauranga kia haukaha te tipu o nga ragatira mo apopo

Foster the Knowledge of Youth
---