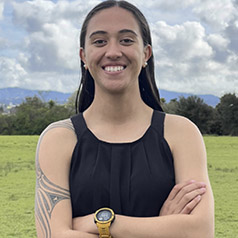 Ciccone Hakaraia-Turner
Ko Ciccone Hakaraia-Turner tōku ingoa. He uri au nō Ngāti Raukawa, Ngāti Maniapoto me Ngāti Whakaue. I was born and live in West Auckland and I'm currently a Business student at AUT. I play, coach, manage and have coordinated netball tournaments and programs.
Fun fact: Te Reo Māori was my first language from birth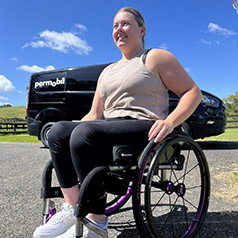 Gabby Wright
Hi! I'm Gabby and I grew up in East Auckland. I'm currently an AUT student, studying for a Bachelor of Architecture, as one of my goals is to make our community more accessible for those with disabilities. I grew up playing netball throughout primary and intermediate but after ending up in a wheelchair, I took on umpiring which I absolutely love.
Fun fact: I am also a competitive wheelchair racer. I have represented Auckland and New Zealand nationally, as well as internationally.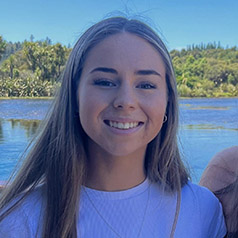 Hannah Bisset
Kia Ora e te whanau poitarawhiti ko Hannah Bisset tōku ingoa. I was born and raised in Central Otago but am studying Sport Development and Management in Dunedin. I'm a keen player and NETFITNZ Coach.
Fun fact: I have been a massive netball geek since I was 6
(I cried when Irene retired from International Netball when I was 10)
Briana Valgre
Kia Ora, my name is Briana Valgre and I was born and raised in East Auckland, but currently live in One Tree Hill. I have just completed a Bachelor of Arts majoring in History and Education, and work for Netball Northern Zone as the Umpire Development Officer for Auckland Regional Centres. I have a passion for umpiring, while being an active umpire coach and umpire coach developer.
Fun fact: I learnt to play 3 brass instruments while in high school.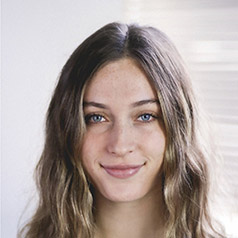 Bella Howarth
Kia ora! My name is Bella Howarth, and I'm born and raised on the North Shore of Auckland. I've just completed my Law degree at Victoria University of Wellington, where I lived for 4 years, and have moved back to the Shore to begin my legal career. Playing netball is my true passion, but I have dabbled in coaching and umpiring in my student days.
Fun fact: I probably know more about rugby union than I do about netball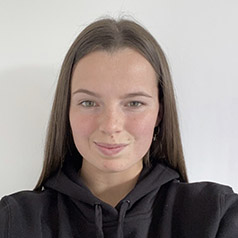 Hannah Soper
Kia Ora! My name is Hannah Soper and I was born and raised in the small town of Waimate in South Canterbury. I have recently moved to the South region, studying sport development and management in Otago University in Dunedin. I have previously played netball, but currently coach and help coordinate netball programs and tournaments.
Fun fact: My biggest fear is birds and I would probably have a heart attack if a chicken was to run at me.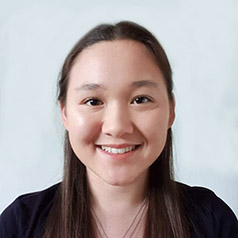 Arisa Parr-Whalley
My name is Arisa. Born and bred on the North Shore of Auckland; by my Japanese mother and Kiwi father, I spend much of my time at Netball North Harbour. I'm a Science Communicator with Nanogirl Labs and am working my way through a conjoint BA/BSc in Linguistics and Physics at the University of Auckland. I have been involved in all aspects of netball throughout my life, but currently focus my time in umpiring, umpire coaching, and in my role as a school netball coordinator.
Fun fact: I'm an aviation geek who spends a lot of time looking to the sky to see what's flying overhead.