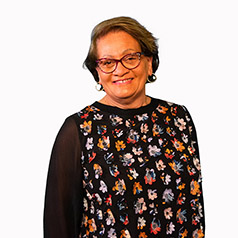 Tina Karaitiana
Starting at local and regional level, Karaitiana's governance skills were set in motion when she was President of Poverty Bay Netball and Gisborne Netball Centre before becoming President of Eastern Regional Netball and Chair of Zone 3 during the integration of franchises and netball centres.
She was elected to the NNZ Board in 1997, a position she held until retiring in 2005.
She also has a strong umpiring pedigree. Attaining her NNZ Umpire's Badge in 1988, Karaitiana continued to officiate at national events, including the inaugural Coca-Cola Cup, NPC and age-group tournaments for the next 21 years. On retiring from blowing the whistle, Karaitiana became an umpire coach and Chair of the review panel of the NNZ Umpire's Manual.
Karaitiana also has extensive experience on numerous boards and trusts at local, national and international level. Karaitiana is currently a lecturer of master's students at the TWOA Campus in Kirikiriroa (Hamilton) and runs a sole-trader consultancy and advisory business. Prior to becoming self-employed, she spent 23 years in print media.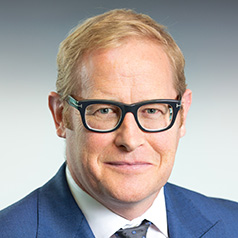 Matt Whineray
Matt Whineray was co-opted on to the NNZ Board in August 2017.
Matt was appointed Chief Executive Officer of the New Zealand Superannuation Fund in 1 July 2018. He joined the Guardians in May 2008 as General Manager, Private Markets. In 2014 Matt became Chief Investment Officer.
Before joining the Guardians, Matt was at Credit Suisse (Hong Kong) where he was Head of Financial Sponsor Coverage for non-Japan Asia. Prior to this, he was a Managing Director at First NZ Capital in New Zealand and a Vice President at Credit Suisse First Boston in New York. Matt began his career as a Barrister and Solicitor with Russell McVeagh in Auckland.
Matt is a Director of Netball New Zealand and of Toitu Tahua, the Centre for Sustainable Finance. Matt has previously served as Co-Chair of the Aotearoa Circle's Sustainable Finance Forum, a member of the World Economic Forum General Agenda Council on the Future of Investing, and as Chair of the InZone Education Foundation.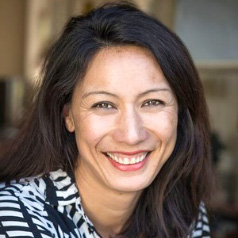 Bernice Mene
Bernice was appointed to the Netball New Zealand Board in July 2018
Bernice played for the Silver Ferns for ten years, captained the side for three and was awarded an MNZM in the NZ Honours list in 2002 for services to netball. Successfully etching out a career in education, television and sport, her passion is in youth development.
A qualified secondary school languages teacher, Bernice was a Career Counsellor for Elite Performers, contracted to Paralympics NZ, Sport Auckland and Sport NZ, worked on numerous government projects, held television commentary and presenting roles, is a keynote speaker and most recently manages Hyundai NZ's Pinnacle Programme.
Previously Bernice held board positions on the Foundation for Youth Development, NZCT Northern Advisory Board, and the NZNPA. Her current governance roles include St Pauls College Ponsonby, the Tania Dalton Foundation,NZ Olympic Education Commission, Kaikaranga Trust and Auto Drive Holidays.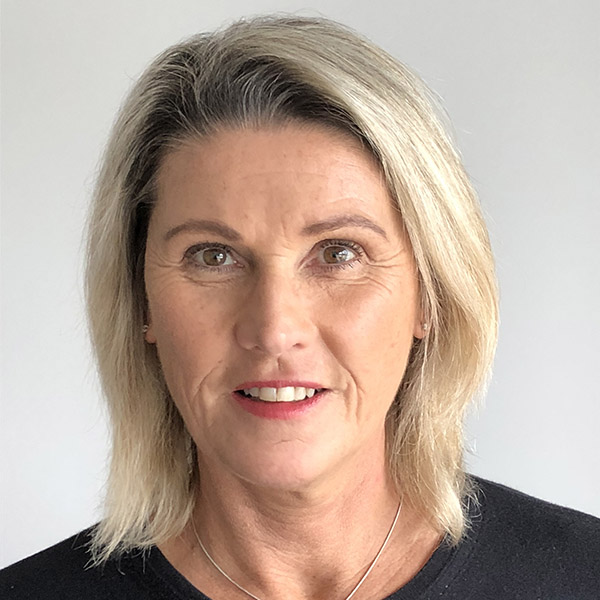 Julie Coney
Julie joined the NNZ Board in February 2023. She brings a lifetime of involvement in netball as a player at the highest level, a netball commentator for 17 years and has been involved at franchise level in management and governance roles.
Julie has worked as a Commercial Partnerships Contractor to Netball NZ.
She has been recognised with an MBE for Services to Netball in 1990 and received a Netball Service Award at Club, Regional and National level.
Julie is a Director of coneystanleyEvents Ltd, is a Trustee of the Don Stewart Memorial Trust and a member of the Lion Foundation Northern regional grants committee.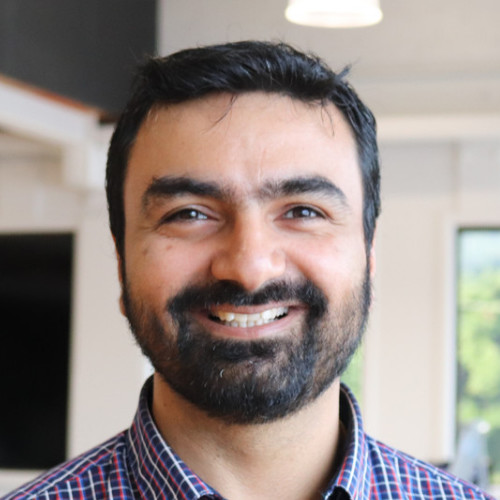 Pavan Vyas
Pavan joined the Netball New Zealand Board in July 2022.
Pavan has over 20 years experience in the technology industry where he has delivered and led technology programmes internationally whilst maintaining his interests and passion for sport via his extracurricular endeavours.
Most recently Pavan was CEO at RUSH, an Award-Winning Design & Technology Studio that works with bold clients such as Google to innovate customer experiences using technology. Pavan continues to serve as a non-executive director at RUSH.
Pavan is also the founding director at Take 2, a charity on a mission to teach incarcerated individuals advanced technical skills and life skills that provide meaningful employment opportunities on release while simultaneously addressing one of the biggest skill shortages in New Zealand. In addition, Pavan is the founding director and shareholder of Frankie Technologies, a fast growing software company that is revolutionising property operations for industrial properties.
As an advocate for tech-for-good, diversity, inclusion and equity within the hi-tech industry, Pavan is proud to serve on the NNZ board to contribute to the evolution of our sport and communities.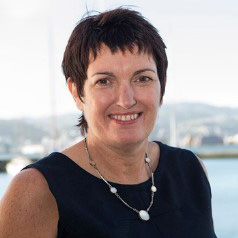 Sue Gordon
Sue Gordon was elected to the NNZ Board in 2017. She has had over 20 years involvement in netball and governance roles including netball mum, coach, and umpire. Sue was a member of the Netball Central Zone transition Board and most recently Chair of Netball Central Zone, and Member of the Pulse Board.
Sue has held various HR and organizational development roles in government, recruitment and multinational sectors. She is currently Lead Negotiator for All of Govt Agreement for Microsoft New Zealand.
Sue is the current Chair of the Human Resource and Remuneration Committee, and Health and Safety Committee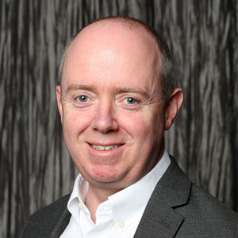 Shane Harmon
Shane Harmon joined the NNZ Board in 2016 at the conclusion of his tenure on the TTNL Board. He brings more than 13 years senior management and team leadership experience in sports and major events including; Rugby World Cup 2011, Australian Rugby Union, Rugby World Cup 2003 and the Sydney Swans.
Shane is currently the CEO of Wellington Regional Stadium Trust and is respected by #sportsbiz professionals around the world for his expertise in building sports brands and fan connections, as well as implementing commercial and grassroots programmes.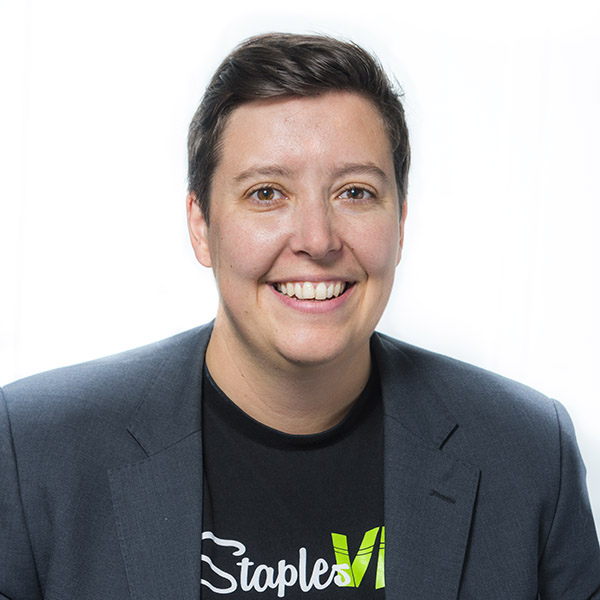 Aliesha Staples
With a background and experience in digital innovation, research and development, film, television, media and broadcasting, Staples brings varied skills to her role.
Staples is the founder and CEO of StaplesVR – an emerging technology, film and games company based in Auckland and with offices in Australia and the United Kingdom – working with the likes of Warner Bros, Disney, and Paramount.
Staples is also co-founder of Click Studios, a collective workspace for creative technology companies with a focus to make the creative tech sector one of New Zealand's leading exporters.
Her governance experience includes organisations such as TVNZ, New Zealand Football Foundation (Chair), Institute of Directors and the Antarctic Heritage Trust.
She remains a member of the Institute of Directors, NZ Tech, New Zealand Cinematographer Society and Women in Film and Television.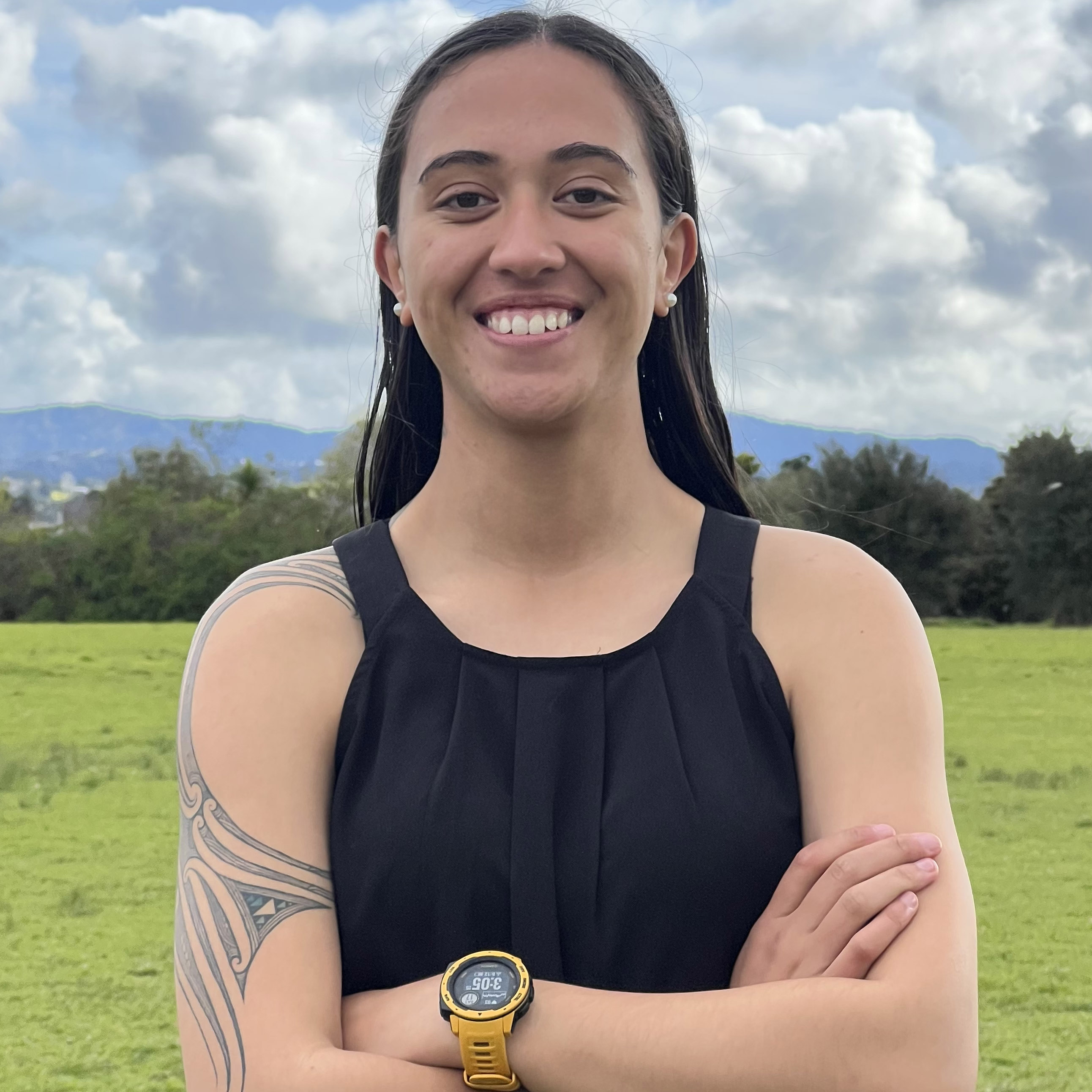 Ciccone Hakaraia-Turner
Ciccone was appointed as Co-Chair of the Netball New Zealand Youth Board in August 2022. The purpose of the youth board is to provide a rangatahi perspective of our first hand experiences from all aspects of the game to Netball NZ.
Ciccone has taken part in netball for 15 years as a representative player, umpire, assistant coach and manager. She is an active volunteer for her netball Centre, Netball Waitākere, and has helped to coordinate the full immersion Te Puni Reo Māori Poitarawhiti Tournament since its inaugural tournament in 2018. Ciccone has completed leadership workshops and has spoken on panels for Netball Northern Zone and Women and Girls in Sport. She is also the author of a Sport NZ article about challenges to young athletes in society.
Ciccone is a Whānau Support Worker at Kōkiri Te Oranga, the health clinic at her previous kura - Te Kura Kaupapa Māori o Hoani Waititi Marae. During the Covid-19 pandemic, Ciccone worked on the Covid Response Team in her community as a Covid-19 lay-vaccinator and swabber whilst also completing her final years in high school. She has a strong interest in medicine and economics with plans to complete her medical degree at the University of Auckland.